BEST
INDIA

BETTING SITES
BEST
INDIA

BETTING SITES
---
1


Read
Review
2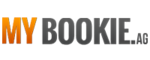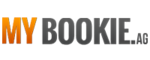 Read
Review
Read
Review
3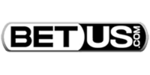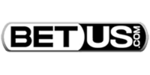 Read
Review
Read
Review
---
2021 indian premier league schedule
| | | | | |
| --- | --- | --- | --- | --- |
| | DATE | MATCH | LOCAL TIME | VENUE |
| 1 | April 9, Friday | Mumbai Indians vs Royal Challengers | 19:30 | Chennai |
| 2 | April 10, Saturday | Chennai Super Kings vs Delhi Capitals | 19:30 | Mumbai |
| 3 | April 11, Sunday | Sunrisers Hyderabad vs Kolkata Knight Riders | 19:30 | Chennai |
| 4 | April 12, Monday | Rajasthan Royals vs Punjab Kings | 19:30 | Mumbai |
| 5 | April 13, Tuesday | Kolkata Knight Riders vs Mumbai Indians | 19:30 | Chennai |
| 6 | April 14, Wed | Sunrisers Hyderabad vs Royal Challengers | 19:30 | Chennai |
| 7 | April 15, Thursday | Rajasthan Royals vs Delhi Capitals | 19:30 | Mumbai |
| 8 | April 16, Friday | Punjab Kings vs Chennai Super Kings | 19:30 | Mumbai |
| 9 | April 17, Saturday | Mumbai Indians vs Sunrisers Hyderabad | 19:30 | Chennai |
| 10 | April 18, Sunday | Royal Challengers vs Kolkata Knight Riders | 15:30 | Chennai |
| 11 | April 18, Sunday | Delhi Capitals vs Punjab Kings | 19:30 | Mumbai |
| 12 | April 19, Monday | Chennai Super Kings vs Rajasthan Royals | 19:30 | Mumbai |
| 13 | April 20, Tuesday | Delhi Capitals vs Mumbai Indians | 19:30 | Chennai |
| 14 | April 21, Wed | Punjab Kings vs Sunrisers Hyderabad | 15:30 | Chennai |
| 15 | April 21, Wed | Kolkata Knight Riders vs Chennai Super Kings | 19:30 | Mumbai |
| 16 | April 22, Thursday | Royal Challengers vs Rajasthan Royals | 19:30 | Mumbai |
| 17 | April 23, Friday | Punjab Kings vs Mumbai Indians | 19:30 | Chennai |
| 18 | April 24, Saturday | Rajasthan Royals vs Kolkata Knight Riders | 19:30 | Mumbai |
| 19 | April 25, Sunday | Chennai Super Kings vs Royal Challengers | 15:30 | Mumbai |
| 20 | April 25, Sunday | Sunrisers Hyderabad vs Delhi Capitals | 19:30 | Chennai |
| 21 | April 26, Monday | Punjab Kings vs Kolkata Knight Riders | 19:30 | Ahmedabad |
| 22 | April 27, Tuesday | Delhi Capitals vs Royal Challengers Bangalore | 19:30 | Ahmedabad |
| 23 | April 28, Wed | Chennai Super Kings vs Sunrisers Hyderabad | 19:30 | Delhi |
| 24 | April 29, Thursday | Mumbai Indians vs Rajasthan Royals | 15:30 | Delhi |
| 25 | April 29, Thursday | Delhi Capitals vs Kolkata Knight Riders | 19:30 | Ahmedabad |
| 26 | April 30, Friday | Punjab Kings vs Royal Challengers Bangalore | 19:30 | Ahmedabad |
| 27 | May 1, Saturday | Mumbai Indians vs Chennai Super Kings | 19:30 | Delhi |
| 28 | May 2, Sunday | Rajasthan Royals vs Sunrisers Hyderabad | 15:30 | Delhi |
| 29 | May 2, Sunday | Punjab Kings Vs Delhi Capitals | 19:30 | Ahmedabad |
| 30 | May 3, Monday | Kolkata Knight Riders vs Royal Challengers | 19:30 | Ahmedabad |
| 31 | May 4, Tueday | Sunrisers Hyderabad vs Mumbai Indians | 7.30 PM | Delhi |
| 32 | May 5, Wednesday | Rajasthan Royals vs Chennai Super Kings | 7.30 PM | Delhi |
| 33 | May 6, Thursday | Royal Challengers Bangalore vs Punjab Kings | 7.30 PM | Ahmedabad |
| 34 | May 7, Friday | Sunrisers Hyderabad v Chennai Super Kings | 7.30 PM | Delhi |
| 35 | May 8, Saturday | Kolkata Knight Riders v Delhi Capitals | 3.30 PM | Ahmedabad |
| 36 | May 8, Saturday | Rajasthan Royals v Mumbai Indians | 7.30 PM | Delhi |
| 37 | May 9, Sunday | Chennai Super Kings v Punjab Kings | 3.30 PM | Bengaluru |
| 38 | May 9, Sunday | Royal Challengers v Sunrisers Hyderabad | 7.30 PM | Kolkata |
| 39 | May 10, Monday | Mumbai Indians v Kolkata Knight Riders | 7.30 PM | Bengaluru |
| 40 | May 11, Tuesday | Delhi Capitals v Rajasthan Royals | 7.30 PM | Kolkata |
| 41 | May 12, Wednesday | Chennai Super Kings v Kolkata Knight Riders | 7.30 PM | Bengaluru |
| 42 | May 13, Thursday | Mumbai Indians v Punjab Kings | 3.30 PM | Bengaluru |
| 43 | May 13, Thursday | Sunrisers Hyderabad v Rajasthan Royals | 7.30 PM | Kolkata |
| 44 | May 14, Friday | Royal Challengers Bangalore v Delhi Capitals | 7.30 PM | Kolkata |
| 45 | May 15, Saturday | Kolkata Knight Riders v Punjab Kings | 7.30 PM | Bengaluru |
| 46 | May 16, Sunday | Rajasthan Royals v Royal Challengers | 3.30 PM | Kolkata |
| 47 | May 16, Sunday | Chennai Super Kings v Mumbai Indians | 7.30 PM | Bengaluru |
| 48 | May 17, Monday | Delhi Capitals v Sunrisers Hyderabad | 3.30 PM | Kolkata |
| 49 | May 18, Tuesday | Kolkata Knight Riders v Rajasthan Royals | 3.30 PM | Bengaluru |
| 50 | May 19, Wednesday | Sunrisers Hyderabad v Punjab Kings | 3.30 PM | Bengaluru |
| 51 | May 20, Thursday | Royal Challengers Bangalore v Mumbai Indians | 3.30 PM | Kolkata |
| 52 | May 21, Friday | Kolkata Knight Riders v Sunrisers Hyderabad | 3.30 PM | Bengaluru |
| 53 | May 21, Friday | Delhi Capitals v Chennai Super Kings | 7.30 PM | Kolkata |
| 54 | May 22, Saturday | Punjab Kings v Rajasthan Royals | 7.30 PM | Bengaluru |
| 55 | May 23, Sunday | Mumbai Indians v Delhi Capitals | 3.30 PM | Kolkata |
| 56 | May 23, Sunday | Royal Challengers v Chennai Super Kings | 7.30 PM | Kolkata |
| | | | | |
| 57 | May 25, Tuesday | QUALIFIER 1 | 7.30 PM | Ahmedabad |
| 58 | May 26, Wed | ELIMINATOR | 7.30 PM | Ahmedabad |
| | | | | |
| 59 | May 28, Friday | QUALIFIER 2 | 7.30 PM | Ahmedabad |
| | | | | |
| 60 | May 30, Sunday | FINAL | 7.30 PM | Ahmedabad |
How to Bet on Soccer
Soccer betting requires not only a detailed understanding of the sport, and also all provide you with explicit knowledge of the type of betting.

Soccer is generally a low-scoring sport, which means that the most desirable value bet is not always considered profitable bets. Bookmakers, especially an international sportsbook, will have decades of experience with soccer betting and many forms of betting will be developed in consideration of soccer. They also often use the supplier with the same odds. Driven by global demand, these suppliers usually focus on football.

This means that it can be difficult for significant games to find value. At BAJI we love to bet on soccer, especially our European staff members, but we don't always place a moneyline bet, at least not in a major European Champions League game or a World Cup match. Countless algorithms and analysts would have cross-analyzed these matches, and it will be impossible to defeat the sportsbook in the long term with these bets.

Once again, to discover the best odds, we use a lot of Asian handicaps. We prefer to bet on matches that do not draw a massive global audience but are still large enough to give a wide variety of bets and odds to the sportsbook. Again, this is where the lucky MLS fans are. Major League Soccer is hitting the tipping point. You should expect the full range of bets open to you with the MLS, which will include Asian handicaps, corners, cards, etc., but at odds that still have some real value.